PRIVATE TOURS OF PUGLIA - ESCORTED & GUIDED TOURS IN SOUTHERN ITALY
When it comes to planning the perfect trip, it can sometimes get a little daunting deciding where to stay, where to eat and what to do. We can take the strain off you, creating perfect Southern Italy private tours so you get to experience the best that this region of this wonderful country has to offer.
Private tours are offered to groups with a minimum of 4 participants and must be booked far in advance. If you're a couple or a solo traveler, you can check our small group tours.
CUSTOM ESCORTED TOURS TO PUGLIA 2022 - RECOMMENDATIONS
Puglia is an enchanting area of Italy to visit. If this is your first time to the region, our escorted tours of Puglia will give you a fantastic insight into its history, culture and cuisine.
The great thing about our escorted tours Puglia is that they are highly flexible. We offer you recommendations on what to see and where to go, but ultimately, it's up to you. If there's a place you've read about that you're just dying to see, just let us know and we'll tailor your tour to give you your perfect itinerary. And it's not just the locations which are flexible. Although we recommend the amount of days on your trip, you're free to decide exactly how long you wish your tour to be. Four days in Puglia, one week in Puglia, ten days in Puglia... it's completely your choice. We currently run four main private tours:
Customisation of your tour isn't the only thing we offer. To make your stay in our beautiful area a fabulous one, we organise all transportation for you, right from when you step off the plane to when you go back home. We offer private transfer from the airport taking right to your accommodation, then we'll take you back to the airport at the end of your trip too. Your driver will also chauffeur you day by day on your tour, so you can travel in comfort. We make sure we only hire the most reliable drivers, so you can make the most out of your holiday.
As well as your own private driver, you'll also receive a friendly, knowledgeable tour guide to accompany you on your tour. Your tour guide is a fountain of information on Puglia and will give you a number of facts, stories and recommendations as they take you around the area. Anything you need or want, your personal tour guide is there to make sure that you get it.
We can provide full private tours or you can opt for one or more of the following services:
You can opt for one or more of the following services: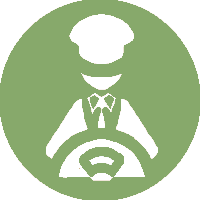 PERSONAL DRIVER
The choice of the person who will drive you through the landscapes of Puglia is really important for your holiday. He or she will be the person who will pick you up at the airport, drive you to different places every day, and drop you off at the airport on your departure day. He or she has the responsibility to make you feel relaxed and spoiled during all your journey and help you enjoy every second of your stay in Puglia. We work only with licensed drivers that have some English knowledge. You will receive your warm welcome on time at arrival.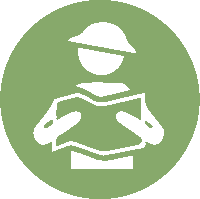 PERSONAL GUIDE
A tour guide will certainly offer you lots of useful information about Puglian culture and history, but joining a large group in overcrowded places is not what you are expecting from your vacation. That is why we only offer private guides who are fluent in English, charming, and knowledgeable. Based on your preference, we can provide a private guide only for the major points of interest. You will meet him or her directly on site. Otherwise, you can choose to book a personal guide for your complete trip around Puglia. This will make you feel as if you are travelling with an old friend, letting you dive completely into Puglian culture.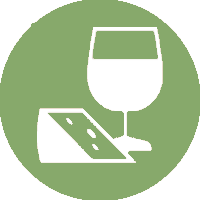 FOOD & WINE
During your travel around Puglia, you will surely be impressed by the vast array of local fresh food. Over the years, we have evaluated almost every restaurant in Puglia. Feel free to contact us to receive our advice about the best places to eat our local food. If your goal is to deepen your gastronomic experience, we will be proud to arrange special visits to wineries and cheese and olive oil makers or book a Puglian cooking class in English. You can eat our famous burrata, really fresh directly from the hand of the producer, or learn how to prepare homemade pasta to surprise your friends and family back home.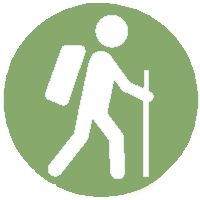 NATURE WALKS
In Puglia, we have been tied since the Roman age to the land and we love to spend our free time in the countryside. During a nature walk in the Itria Valley you will admire typical masserie and fairytale trulli, receiving professional insight from a local nature specialist. He or she will describe and show you the typical Mediterranean vegetation and rural architecture. In Puglia, we don\'t have only rural areas but also astonishing natural reserves, such as Parco della Murgia Materana or Torre Guaceto Marine Reserve. In our recommended countryside tour, we combine town visits and nature walks for the most possible complete Puglia experience.
COZY HOTELS
The accommodation we will provide you will be much more than a clean and classy room with a divine breakfast in the morning. Over the years, we have selected cozy and boutique accommodations in very typical Puglian places such as cave hotels in Matera, unique trulli hotels, baroque or designer hotels in Lecce, and luxury farmhouses in the countryside. Whether you like the tranquil countryside or the vibrant italian lifestyle or you want to sleep in famous coastal towns, we will be happy to recommend to you the best solution to match your preference.
PRIVATE GUIDED TOURS TO PUGLIA - PLACES TO SEE
Of course, sometimes travellers need a little bit of assistance to make their trip absolutely perfect. Maybe you have some medical concerns, or issues with mobility. Perhaps you're travelling with small children or older family members who require some extra comfort. This is absolutely no problem for us. Whatever your needs and requirements, we can cater for you to make your Puglia Italy itinerary just what you want.
Puglia is one of the most beautiful areas in the whole of Italy and there's no better way to see it than through one of our Puglia private tours. Whether you're looking for a cultural holiday, a culinary experience or to spend some time in the splendid countryside, we have a tour which is tailor-made perfect for you.